Is it playoff time yet? 
Everyone has been waiting for it since the Leafs were eliminated in Game 7 last year, and it's so close now you can taste it. The opponent is already set – Tampa Bay, again – and the Leafs have built some cushion for home ice to this point. 
Over the next month, we'll be gearing up for playoffs. Until then, here is an extended notes edition of Leafs Notebook.
Notes
---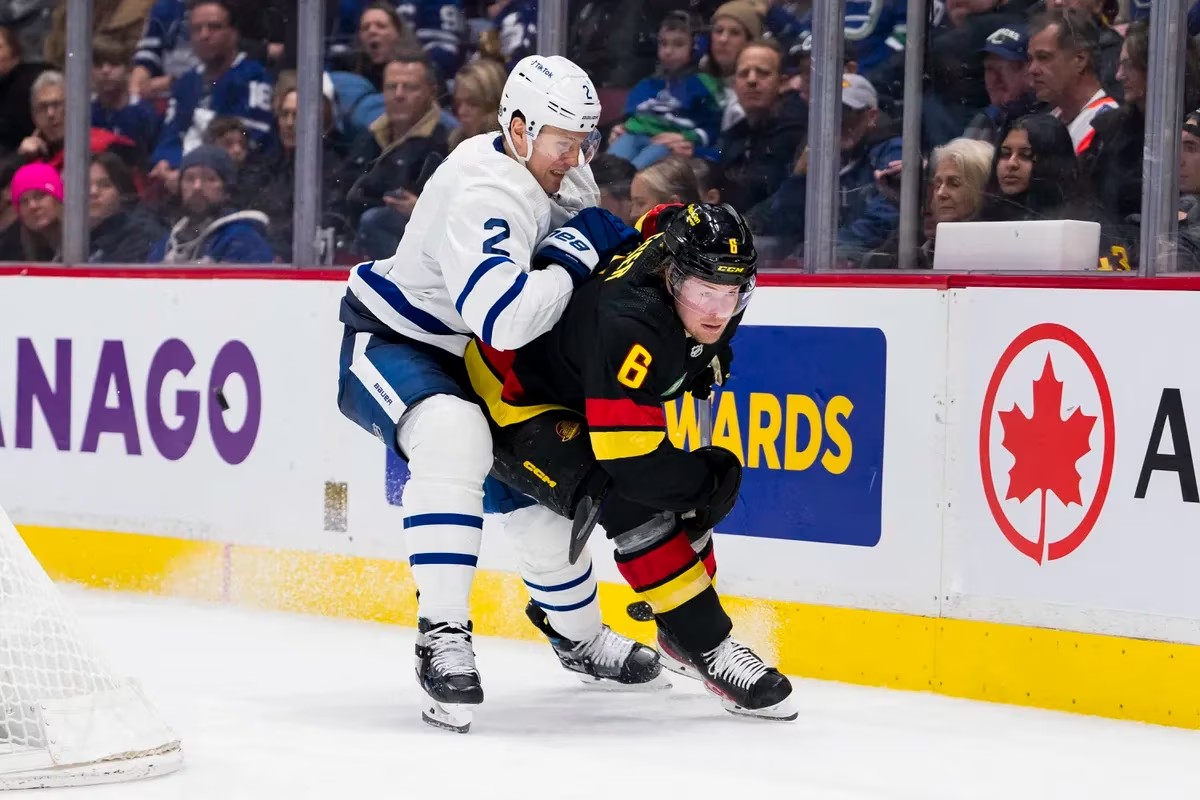 –  For all the talk of the drawbacks of 11 and 7, the game against Carolina was an example of it looking good on the backend. Erik Gustafsson played his best game as a Leaf and was legitimately dynamic with the puck, highlighted by a great move to create space and put a puck on net that ZAR tipped home.
The Leafs only had one power play in the game and scored 41 seconds into it, so Gustafsson didn't see any power-play time and still played 15:34. Luke Schenn played the least at 13:56, but he was physical down the stretch in closing the win out, while nobody on defense played more than Jake McCabe's 19:13. It was a nice, balanced approach on defense.
– Conversely, we see the downside of an injury at forward where minutes are loaded up. Players such as Zach Aston-Reese clocked over 13 minutes on the night (even though he did score twice), and Sam Lafferty played nearly 18.
–  Luke Schenn made a notable defensive play against Ottawa breaking up a 2v1 against, of all players, a pass from Artem Zub. Right after the play, he got the puck below the goal line on his backhand and saucered a nice pass up the wall to Alex Kerfoot while under pressure.
The physicality and the defensive play in front of the net were expected, but what's probably getting undersold a bit is his ability to make breakout passes. There have been a number of them that have bounced off the forward's stick – possibly surprising them, too. The possession numbers have been poor so far, but he's not inept with the puck to go along with the other more well-known parts of his game.
–  So far, Schenn hasn't really featured as a penalty killer, clocking just 34 seconds there against Carolina and just 43 seconds against Ottawa even though Justin Holl, Jake McCabe, and TJ Brodie all took penalties.
It has been a whirlwind time for Schenn getting traded to the Leafs, staying back in Vancouver for the birth of his third child, and meeting back up with the team; he is probably just trying to get up to speed in general. I am curious to see if this is because they haven't had enough practice time with him or if they genuinely prefer to not put him on the penalty kill.
I am not saying it's his fault, but Vancouver has had a historically bad penalty kill this season, was 30th last season, and he played around two minutes per game on it over that time. It could also simply mean they want to unteach him everything that was happening there. If he doesn't feature on the penalty kill, it will be tougher to keep him in the lineup. 
–  A few weeks ago, in a tie game, the Leafs' top unit gave up a shorthanded goal against Vancouver to break a tie game in the third. Keefe kept them out there and they promptly got scored on again. Against Ottawa on Saturday, the second unit gave up a shorthanded goal – which is truthfully unacceptable – and the top unit hopped out there and promptly scored just over 30 seconds later. 
–  The Leafs have given up four shorthanded goals in their past eight games. Last season, they gave up four shorthanded goals over the entire season. One was a bad bounce on Gustafsson in his Leafs debut, but in the other three, they've been caught with too many forwards deep in the offensive zone and/or making low-percentage plays that got picked off and burned. It really comes down to puck management.
–  Conversely, last season, the Leafs led the league in shorthanded goals with 13. This season, they are midpack with seven. Ilya Mikheyev led them in shorthanded goals last season with four, while Pierre Engvall chipped in two, and Ondrej Kase scored one. They had a lot of speed on their penalty kill with that group compared to players such as Calle Jarnkrok and Zach Aston-Reese picking up minutes. Adding Sam Lafferty, who has four shorthanded goals this season, has injected some real speed and attack on their penalty kill.  
–  The Leafs really missed Ryan O'Reilly and Noel Acciari in the final five minutes against Ottawa to close out the game. Ottawa poured it on and the Leafs were mainly in survival mode instead of suffocating them and eating the clock in the offensive zone, which is something both of those players are really good at. 
–  In March, Mark Giordano has yet to play over 17:25 or put up a point. He hasn't had a shot in net in four games, either. Offense isn't his game at this point his career, but he has generally produced and logged notable minutes. It was time for a rest, and while he expressed earlier in the season that he preferred not to sit, unlike other veterans on the Leafs over the years, he bit the bullet.
Quotes
---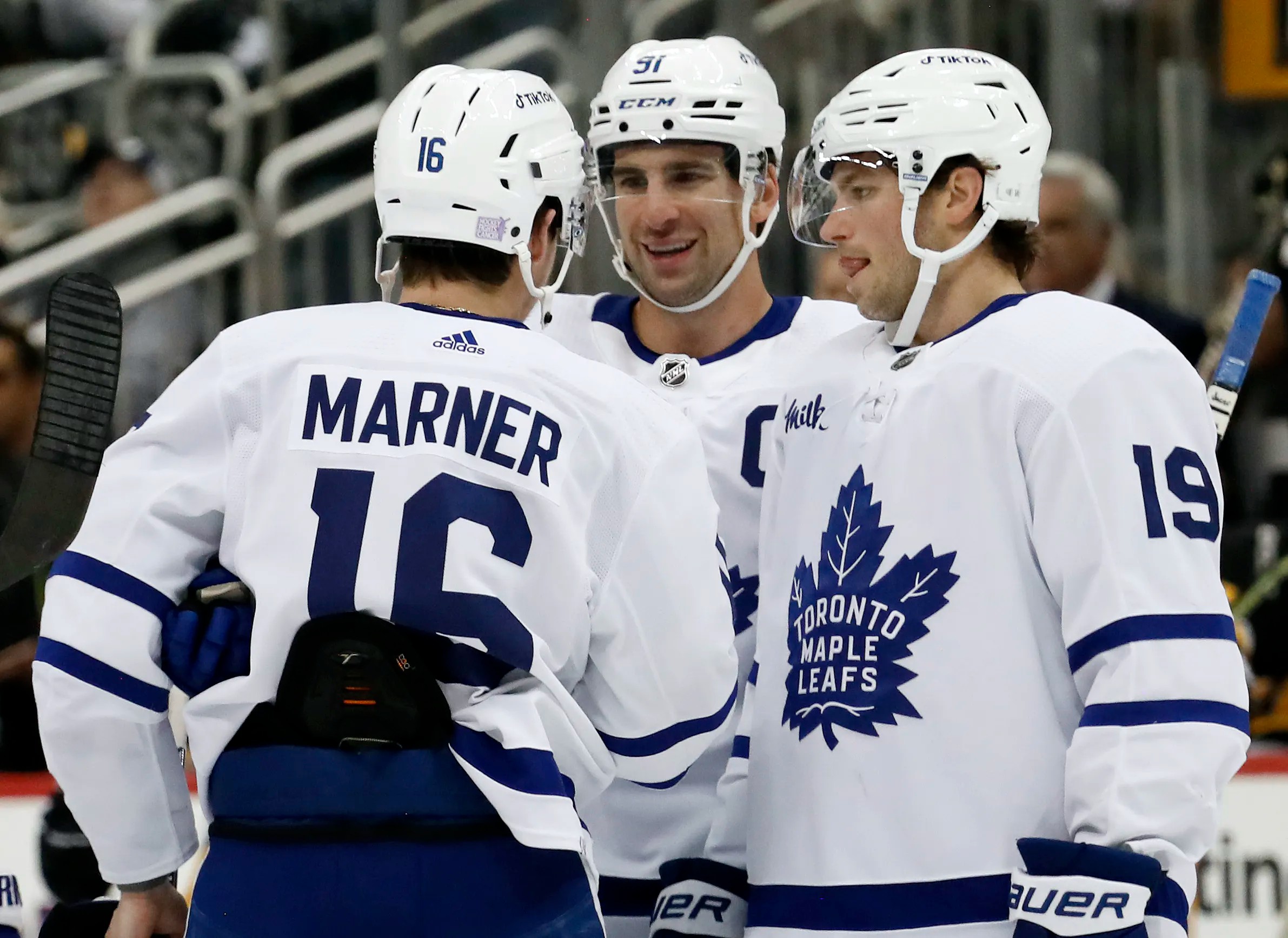 "His release is one of the prettiest releases I've seen in a long time. A lot of fun watching him get the puck off."

– Auston Matthews on Calle Jarnkrok
We've talked about this for months on end now – if nothing else, Calle Jarnkrok can really shoot a puck. It's honestly unfathomable that his career high in goals is 17, which he just set this season. He's a really detailed checker who has some versatility and ability to play up and down the lineup, which I think has hurt his point totals over the years. 
Simply put, he has been asked to be a checker, but you can see his ability to finish, whether it's playing alongside Auston Matthews like he is now or when he originally moved into the top six to play with John Tavares and Mitch Marner. He can't drive a line but no matter what role he is in, but he can complement the line driver well.
"Throughout the year you're going to go through adversity and for myself, it's been a great learning curve just going through that … It's not always going to be sunshine and roses, you gotta go through stuff sometimes and just learn"

– Auston Matthews on a hand injury he's been playing through
It was fairly obvious that Auston Matthews was playing through something. He was fanning on pucks, missing one-timers, and not burying scoring opportunities like we are accustomed to seeing him. His average ice time is its lowest since Mike Babcock last coached a full season and his .52 goals per game scoring rate is the second lowest mark of his career (his rookie season was his lowest). 
It's still a very, very good scoring rate, and he has looked much better this week as he appears to be healthy and taking it up another level. More importantly, though, is that he found other ways to make a contribution, particularly defensively. He's upped his physicality and leads all forwards in the league in blocked shots. 
Recently, he has been taking on tough matchups, going head-to-head with Connor McDavid, Tage Thompson, Nathan MacKinnon, and Tim Stutzle. Against the Senators, he played without any stars flanking him on the wings. This opens up all sorts of lineup possibilities. 
"My wife, God bless her, she's been grinding at home and she's sick right now, but my mom's helping out … It's been a long couple of months. We were on the road a lot in Chicago too so I miss them a lot… Hockey is the easy part of this transition … Thank God for FaceTime and the help from both our families back home. It's certainly tough and finally found myself a house so just starting to get a little more settled"

– Jake McCabe describing his family situation since the trade that brought him to Toronto
We sometimes forget about the human element at play here. Not only is Jake McCabe not with his family, but he's still living in a hotel. It takes time to adjust to a new team for a number of reasons.
Tweets of the Week
---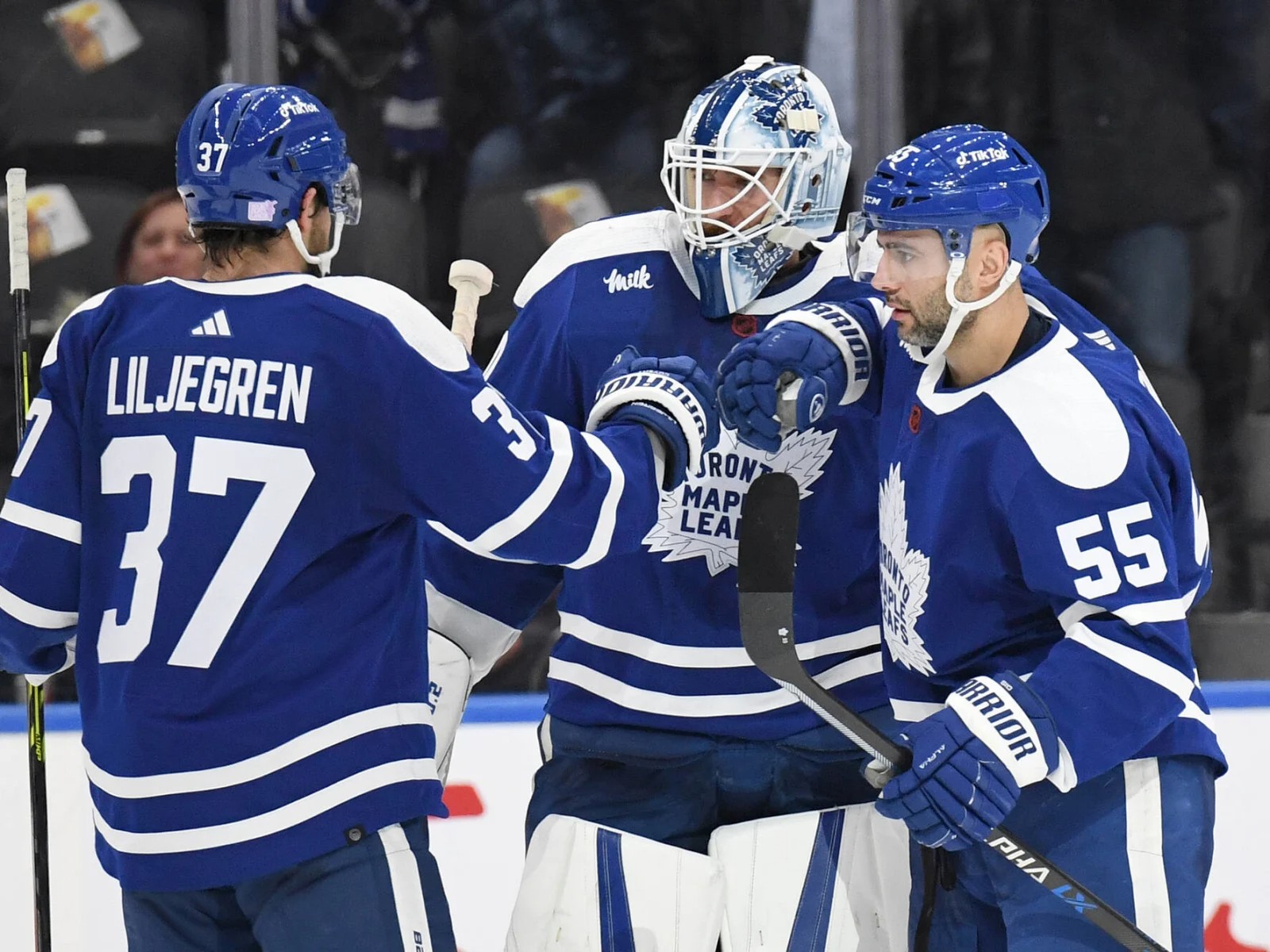 Matt Murray came up huge for the Leafs last night
48 saves on 52 shots
1.43 Goals saved above expected
Pretty nice welcome back to Ottawa pic.twitter.com/0DorEO3jY6

— Rink Rat Report (@RinkRatReport) March 19, 2023
I know that Matt Murray is the first Maple Leafs goaltender to allow four goals in six straight games since Ed Belfour in January 2006, but genuinely, I don't think he has looked bad. Against Ottawa, he was good; against Buffalo and Vancouver, I felt the team left him down more than anything. He did play against Edmonton in-between those games and the team did win in-spite of him in that one.
In Vancouver, they gave up shorthanded scoring opportunities and fell apart before the Canucks scored a backdoor tap-in after building a lead. Against Buffalo, they just inexplicably got worse as the game went on.
I am not looking back on those games thinking Murray let them down, but I am looking at that Ottawa game and thinking he was a huge part of them walking out of there with two points.
Home record since last season. pic.twitter.com/Sc2Xph8uhQ

— Active Stick (@TheOakLeafs) March 18, 2023
The Leafs had home ice last year and lost, but I still think that the importance of home-ice advantage cannot be understated here. Toronto and Tampa Bay are two of the best home-ice teams in the league. When the margin for error is so small, every little advantage helps. This is one of them, and while the rest of the season is largely about gearing up for the playoffs, securing home-ice advantage is right there with it.
Most minutes in a game by a forward this season:

1. Nathan MacKinnon: 29:50
2. Connor McDavid: 29:23
3. Mitch Marner: 29:10 (career high)

Marner played more than half of the third period on Wednesday night — 13 shifts, 10:29 TOI — and nearly half the OT.

— Jonas Siegel (@jonassiegel) March 16, 2023
I mentioned last week that the Leafs' stars minutes were climbing up since running 11 and 7. The following week, Mitch Marner played almost 30 minutes. Keefe made it sound situational and referenced that Colorado also played their stars a ton.
Since March 1, Marner leads all forwards in the league in time on ice per game at 23:40. Nobody else is even close – the second highest is Tim Stutzle at 22:28. For reference, third is Nick Suzuki at 22:15. We'll see if this is just a situational thing (injuries, roster moving around, etc.) or a sign of things to come.
Five Things I Think I'd Do
---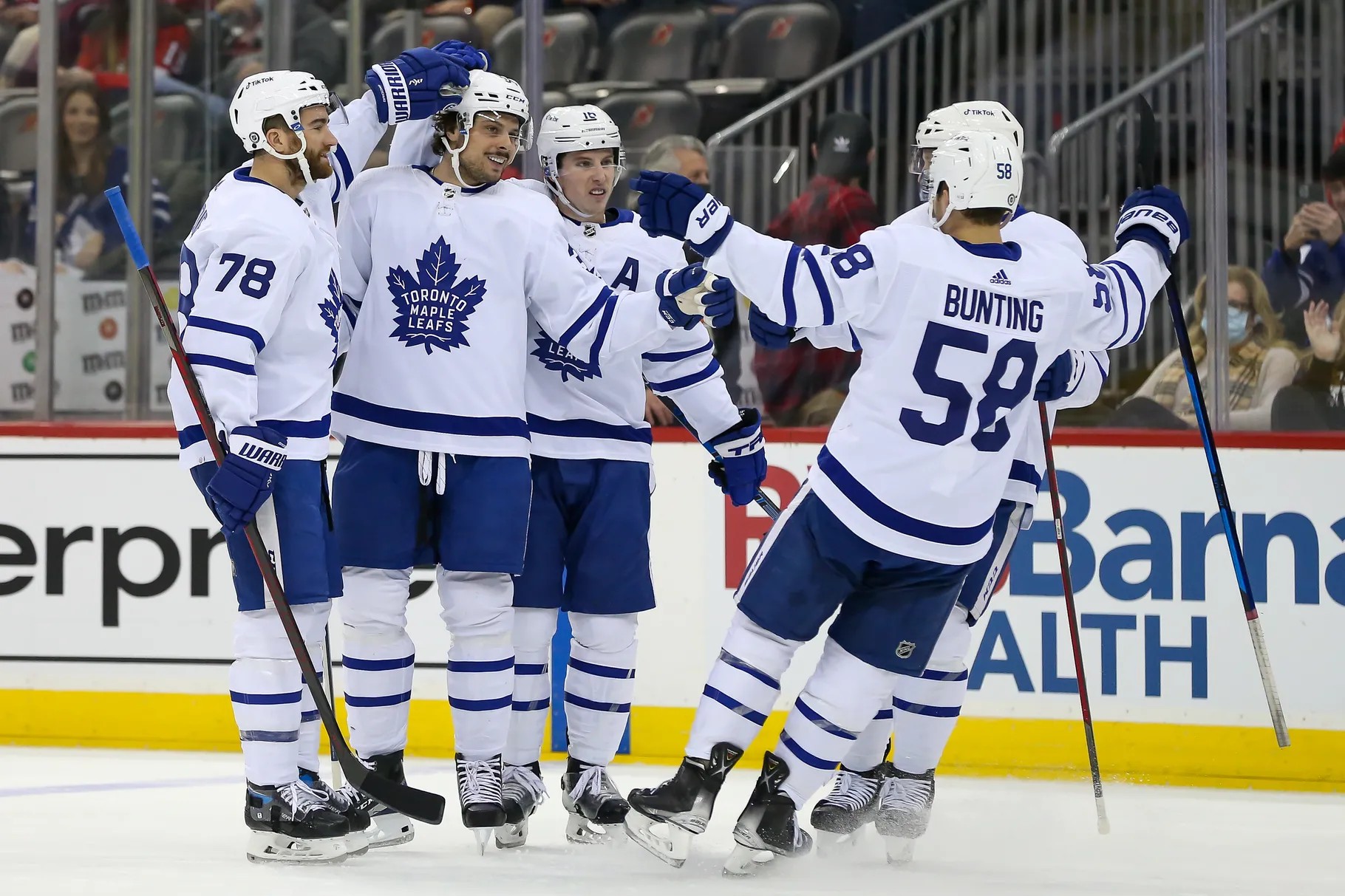 1.    I think none of Pontus Holmberg, Alex Steeves, or Bobby McMann have shown much over the past week to make the Leafs feel good about their depth beyond their top 12 forwards, but if I were to stick with one right now, it would be McMann. He is at least big and strong (and he's older than both, which probably plays into the strength part), and he at least takes solid shifts without really hurting the team.

The Leafs also suddenly have an abundance of center options between Auston Matthews, John Tavares, Sam Lafferty, David Kampf, Ryan O'Reilly, Noel Acciari, and even options like Alex Kerfoot, Calle Jarnkrok and maybe even William Nylander. Over half of their forward group can realistically take shifts there so Holmberg no longer has the benefit of playing at a position where the Leafs lack depth.
2.    If Erik Gustafsson keeps playing like he did against Carolina, I think he's going to force his way into the conversation for playing nightly. He can play on the right side, and he's legitimately skilled. Other than Morgan Rielly, he is the most offensively-gifted player on their blue line as of today. This option is desirable when the team is down in a game or even tied and pressing. I wonder what he would look like alongside Mark Giordano, who is steady as ever and has seemingly settled down every defense partner he's played with since arriving.
3.   As the Leafs continue to shuffle around their defense, I think the biggest question is going to be who plays the toughest minutes? Someone is going to have to play against a line featuring Brayden Point and Nikita Kucherov. I'm not sure who it is.

The best they can do is likely pair Jake McCabe and TJ Brodie, but if they do that, will it leave them too thin through the rest of the group? I think sorting out who Brodie is going to play – seemingly one of Morgan Rielly, McCabe, or Justin Holl – is going to be critical down the stretch here. It's as much about how his pairing does as it is how the others revolve around them.
4.   I think I've quite liked Sam Lafferty at center and that he's well-suited to play it. Early on in Toronto, he got some time on the wing and looked a little bit more unsure of himself, but as he's strung together a few games down the middle – playing with some skilled players, too – and he has started to make some plays.

It has to be kept in check, though, that he has just two assists in nine games so far. If they can find some players he can produce at a respectable rate with, perhaps Bunting and one of Jarnkrok/Kerfoot, it would be a big development as it would actually allow them to legitimately keep ROR in the top six and load up. 
5.   I think we've seen enough already when healthy to suggest that Zach Aston-Reese – David Kampf – Noel Acciari is a good grind line, especially as Kampf has been excellent in March so far.
Kampf almost scored the goal of his life in Ottawa, and while it was ultimately saved, it spoke to his confidence with the puck that he even made such a play. Last week against the Devils, he made a great play to tie the game late. In the playoffs last year, he did create some offense.
The Leafs have always spoken of Kampf's puck skills, and he's not just flashing right now – he's reasonably sustaining some level of offense.