The Stanley Cup Finals matchup is set, the draft is under a month away, and the Maple Leafs are reportedly honing in on their new General Manager. 
According to reports, the Leafs have already interviewed a number of candidates to date, but the odds-on favourite is Brad Treliving. By all accounts, he appears set to become the 18th General Manager of the Toronto Maple Leafs.
We updated the Toronto Maple Leafs GM search earlier tonight Insider Trading. More specifically, all signs now point to the search wrapping up in the very near future with Brad Treliving being named as the new GM.

— Darren Dreger (@DarrenDreger) May 31, 2023
Last week, Alex took a deep dive into Treliving that covered the bases very well. Treliving generally drafted well in Calgary, his trade history was generally strong (when his hands weren't completely tied behind his back), and his free agency moves were filled with far too many long contracts to older players on the decline. 
Ultimately, Calgary is a tough market to attract talent to. Their new GM, Craig Conroy, discussed a desire to make Calgary a destination in his introductory press conference (I am skeptical that it's possible, but the fact that it is so prominent on his radar speaks to the difficulties attracting and retaining talent to the market). Ultimately, it costs the Flames a premium to attract and retain talent, and I'm sure there are some legitimate arguments to be made that this reality impacted some of Treliving's moves. Prior to joining Calgary, he helped manage the Arizona Coyotes, who face similar issues.
Obviously, this won't be the case in Toronto. Even with the GM situation in flux, it has been largely reported that Auston Matthews wants to stay in Toronto. John Tavares left money on the table to come home. Morgan Rielly realistically took a discount, too. The list of veterans who have wanted to come here is as long as your arm. The resources available to the Leafs are on a different level — something new players such as Ryan O'Reilly have remarked on immediately upon arrival — and this won't change with a GM switch.
The ability to build a staff around the manager is also important to note here; it's critical to put the support and resources in place to make good, thorough decisions. By all accounts, Treliving is known as a collaborative GM who works with his staff's input to make his calls, and the Leafs have built — and still have — a strong overall staff. In addition to past GM experience, this openness to collaboration was an important trait that Brendan Shanahan noted he was seeking in his new GM. As I mentioned about Don Waddell in Carolina last week, he did not have strong results with Atlanta, but he has excelled with the Hurricanes when surrounded by a strong supporting cast.
There is at least some belief from those that have interacted with Treliving in the Calgary market that there is more than meets the eye with the right resources at his disposal.
The Maple Leafs are getting a classy, good person. Brad really treated people well here.

I was always curious what Treliving would do if he worked for a franchise that invested more in plyr development, analytics, etc & was more progressive. Looks like we'll find out. #Flames

— Salim Nadim Valji (@salimvalji) May 31, 2023
At the same time, the Flames ultimately won two playoff rounds in nine seasons with Treliving as GM. Losing Johnny Gaudreau for free is inexcusable, and if that happens with any of Auston Matthews, Mitch Marner, or William Nylander, it's a fireable offense, to put it bluntly. 
Perhaps Treliving learned from that experience and will handle it differently moving forward, but ideally, the Leafs would be betting on a history of strong gambles and decisions instead of only hoping their GM has benefited from a learning experience. 
This brings us to the free-agent market. The Leafs have half of their forward group to remake with some actual cap space to play with this year. From Troy Brouwer to James Neal to the Jonathan Huberdeau extension, Treliving's track record in Calgary is not short on dodgy contracts. The Nazem Kadri contract will age poorly, too.
Arguably, the best aspect of the Kyle Dubas era is that he avoided these types of mistakes in free agency (although I'd also argue that the constant bargain-bin shopping was not the best approach to adding real quality depth, either). With big contracts looming yet again for the Leafs, they can't afford to neuter their cap space for middling players.  
The larger question in need of an answer: Does Treliving see this team as a contender? It's the first question I would ask.
If the Leafs are keeping all of their top players heading into next season (especially if Matthews and William Nylander aren't signed to extensions yet), it signals they are going for it right now. In that case, we should see aggressive buying and trading, which we didn't see last offseason when Dubas' moves could basically be boiled down to acquiring Matt Murray and signing Calle Jarnkrok. The Leafs ultimately needed to make so many additions at the deadline because they did so little in the summer.
On the flip side, it's possible a retool is on the table. Their defense group, in particular, leaves a lot to be desired. Their forward depth is questionable. Perhaps the contract extensions Matthews and Nylander are seeking are not palatable, or they aren't able to get pen to paper before the season begins and thus they need to start exploring alternative options to protect themselves. They might need to take a step back before they can take multiple steps forward if this is the case. Honestly, I think this scenario might be okay, but would Brendan Shanahan — with two years remaining on his contract — think the same? 
Further, would Treliving keep a lame-duck coach in place? Lots of GMs like to keep a coach around and use the fire-the-coach bullet to elongate their own tenures. Keeping a coach with one year left on his deal in the Toronto market is a terrible idea, though. Hiring a potential replacement as an assistant coach (to replace Spencer Carbery) to bide time is also a terrible idea. There either needs to be an extension of some kind — even if it's only for a year — or a replacement is required.
At the end of the day, I want to see clear evidence of a coherent plan. Amid all the consternation over losing Kyle Dubas and the debates centered around his dismissal, what is most unsettling about the situation is not knowing what exactly the plan is. Dubas was firmly locked into this group — perhaps to his detriment — and so his plan was clear. He constantly stated he believed this was a Cup-contending team. Fresh eyes might not.
Hiring Brad Treliving doesn't really answer this one way or the other. He didn't build a perennial contender (in part because Matthew Tkachuk and Johnny Gaudreau left) and he has never won at this level in general. 
There is no time to dip your toe in the water for Treliving. Franchise-altering contract negotiations are not just looming; they are here right now. There are a number of significant holes on the roster and the coaching staff (including the Toronto Marlies). Over the next three drafts, the Leafs have all of four draft picks in their possession in the top four rounds. 
That's a lot of work to do and a lot of decisions to make over a short period of time.
Notes: The loss of Spencer Carbery and the big offseason question marks
---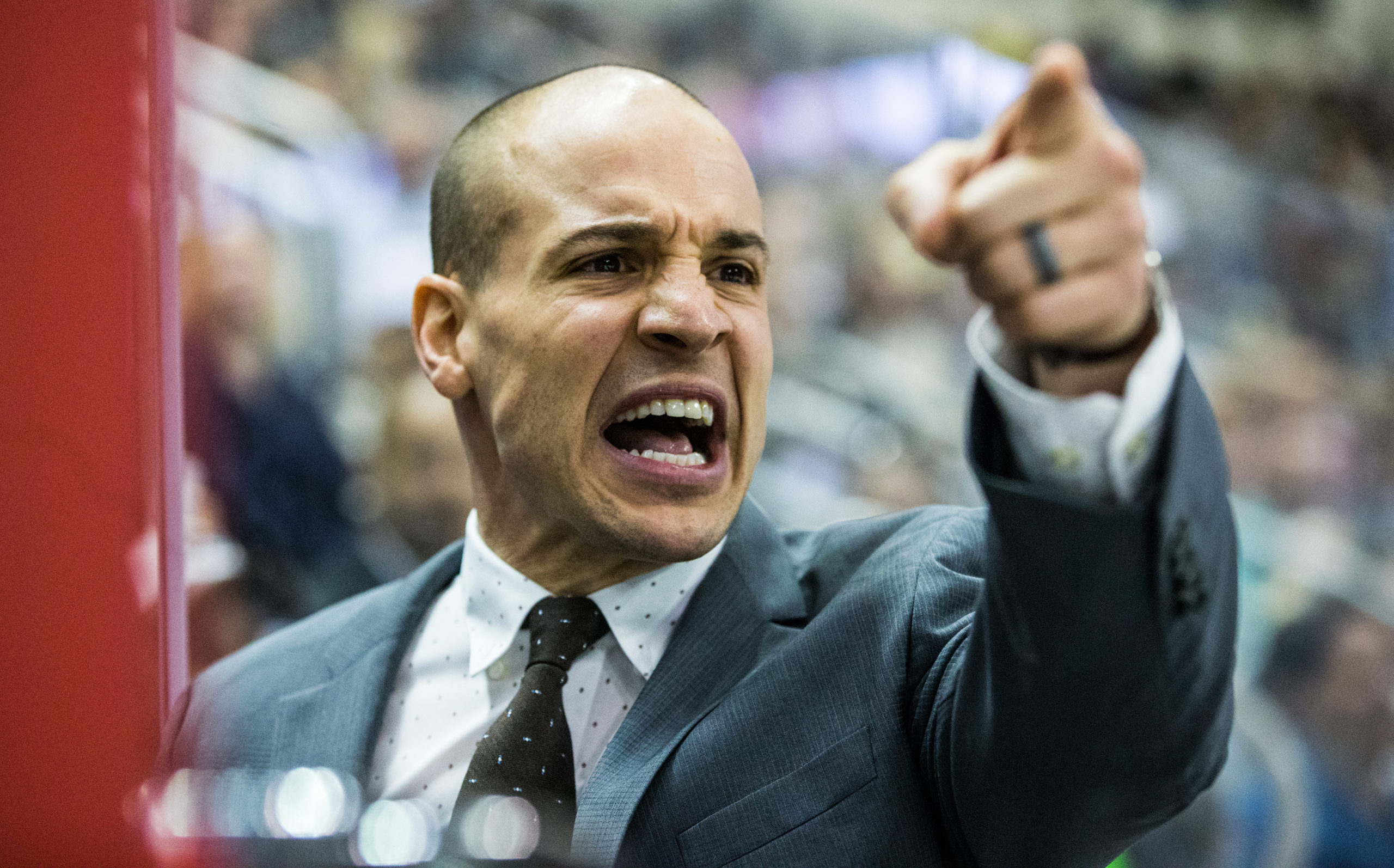 –  Announced on Tuesday, Spencer Carbery has been hired away by the Washington Capitals. He came to Toronto in the summer of 2021 and oversaw the power play, which ranked second in the league over his two seasons combined, clicking at 26.6%. Only the record-setting Oilers power play bested them at 29.4% over that time.
The Leafs power play has consistently struggled in playoffs past, but it finally broke through (somewhat) this past postseason, clicking at a solid 25 percent. It is easy to suggest that Carbery had so much talent to work with that the work was pretty much done for him, but this is a simplistic view. Almost every team in the NHL nowadays has at least some elite talent. Over the past two seasons, for example, the Jets, Capitals, and Vegas finished 19, 20, and 21 respectively in power play efficiency. All of them have enough high-end talent at their disposal to perform much better on the man advantage.
The Leafs' power play had a lot of nuance to it this past season. The famed drop-pass breakout always seems to be a sticking point with fans, but it worked. The Leafs consistently gained the zone with ease and Carbery drew up all sorts of looks for it. It wasn't the exact same approach every single time. Sometimes it was on Marner to carry it in. Sometimes it was Matthews. Sometimes it was Nylander. Sometimes Rielly kept it. Sometimes it went to Tavares on the wall, where he would gain the line and protect it. It was a fine-tuned machine, which is noteworthy as Carbery departs.
–  Alec wrote a good piece a few weeks ago noting some of the concerns with the team's style of play. As much as there is a thirst to shake up the core, I think there's at least an argument to be made that we need to see this group under a different system.
They were coached to play so slowly. Constant regroups. Very little attacking off the rush. Very little attacking from the defense; Timothy Liljegren led their defense with six goals (there were 68 defensemen in the league that scored at least seven goals last season). The forwards were well structured defensively and checked very well, which is a good thing overall, but Auston Matthews led all forwards in the league in blocked shots and scored 40 goals in 74 games (which is good for most players, but truthfully, not for him; he tied the second lowest goals per game rate of his career). The team finished 16th in the regular season in 5v5 corsi. In the right situation, it's fair to wonder how this group looks under a different system.
– There is also the matter of the usage and line construction of the team. For example, when Mitch Marner went on his 22-game point streak this season, he averaged 20:52, which was less than the overall 21:17 he averaged for the season. Over the past four seasons, he has averaged 21-plus minutes in three of them. The one in which he didn't — he averaged 20:53 — he set career highs in goals per game and points per game.
We seem to have this conversation every year, but the Leafs play Marner massive minutes and ask him to do everything. Within reason, he can handle it, which makes it easy to get sucked into the idea of playing him so much. But I think he plays his best when his minutes are a touch lower and his legs are fresh. Watching him play huge minutes and conserve himself over the course of the game is not the ideal way to optimize the player.
– I would like to see the team prioritize some speed this offseason. They were a borderline slow team after the trade deadline. At forward, their burners who had the ability to slice through the neutral zone and back off defenders with their skating were basically Nylander, Sam Lafferty, Alex Kerfoot, and who else? Matthew Knies and David Kampf flashed some pace. This is not to suggest players like Matthews and Marner are slow, but they are certainly not speedsters. The rest of the group fell into the category of average to slow.
–  The Leafs once again struggled to score in the playoffs on the way to an early exit, but there are lots of calls to improve the defense. It sounds puzzling on the surface, but it does make sense. It only wouldn't make sense if we lived in a world where defensemen only defend and only forwards drive offense.
Early in the season when the Leafs were struggling and lost to the Coyotes and Sharks, Sheldon Keefe singled out the defense for their inability to transition the puck up ice: "Starts with the D. Their touches. Their first touch has to be better. It is a lack of execution. We have to move the puck efficiently. We have to be able to skate. We are just struggling in that area right now. I think it is slowing us down offensively. It is putting more stress on us defensively than we are used to having."
In the playoffs, this issue really stood out. Jake McCabe fought the puck pretty well all playoffs; while he is a decent defenseman, he's not exactly a needle mover. TJ Brodie really showed his age and struggled to make plays, to say nothing of Mark Giordano. Timothy Liljegren was, at best, up and down. Luke Schenn is a stay-at-home defenseman. Morgan Rielly stood out like a sore thumb as the only defenseman capable of making plays (and to his credit, he delivered time and again). Erik Gustafsson — in his limited appearances — stood out offensively, too, but he was too leaky defensively to justify a regular spot in the lineup.
The Leafs need at least one other impact defenseman who can push the puck up ice and be a difference-maker. That is a very difficult player to find.