Garrett Bauman
.
Three Or More 30-goal Seasons By Age 24, Post-Lockout
Player
30+ Goals
Range
Sidney Crosby
5
2005/06 - 2006/07,
2008-09 - 2009/10
Ilya Kovalchuk *
5
2002/03 - 2007/08
Alexander Ovechkin
5
2005/06 - 2009/10
Marian Gaborik *
4
2001/02 - 2002/03,
2005/06 - 2006/07
Phil Kessel
4
2008/09 - 2011/12
Eric Staal
4
2005/06 - 2008/09
Evgeni Malkin
3
2006/07 - 2008/09
Rick Nash
3
2005/06,
2007/08 - 2008/09
Zach Parise
3
2007/08 - 2009/10
Bobby Ryan
3
2008/09 - 2010/11
Steven Stamkos
3
2009/10 - 2011/12
.
* Both Ilya Kovalchuk and Marian Gaborik had recorded two of their 30-goal campaigns prior to the 2004/05 NHLÂ  lockout. They qualify for this list by virtue of reaching age 24 during the post-lockout era.
One of the more interesting dynamics in hockey is the relationship between Goals For and Goals Against, and how that relationship correlates to a team's overall record.
Obviously, a team needs to score more than its opponent to win, but the question of exactly how the differential between goal-production and goal-prevention relates to a team's overall record -- and more importantly, whether it can be used as a predictive or projection-based tool -- requires a bit of mathematical analysis.
Since starting the season on a 4-0-1 tear, the Leafs have performed at a consistently-inconsistent 25-25-6 clip. The story of pretty much any Leafs game this season can be summarized as follows: You've got offense, defense and goaltending: Pick one.
Rare has been the occasion where even two of those facets has performed up to expectation at the same time. With all of three days to go until the trade deadline, the talk is permeating every corridor of Toronto: Who is available? Who will depart? And is there enough time left for the Leafs to turn their season around?
Is it possible the volume of trade talk has had a negative impact? Players will always claim they don't pay attention to it, but where in Toronto can one turn without smacking face-first into the subject? Telling is the Leafs' 1-6-1 record in their past 8 games. As recently-traded Kyle Quincey told reporters, "There's a lot of guys whose bags are packed outside their door." If it's a distraction in Colorado, how could it not be one in Toronto? These next three days can't go by quick enough.
Recommended reading after the jump.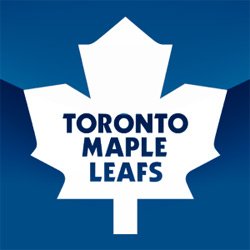 Last night, James Mirtle raised the topic of how the Leafs fared against teams currently in a playoff position, and after a quick bit of research I tweeted out a few stats in answer to the question. For those not on Twitter, or those who did not see it, I've posted the results in further detail here.
Predictably, the Leafs' record versus teams currently in a playoff position is rather poor. More troubling than their overall record against those teams, however, is the differential between goals for and against in those games. More after the jump.
With 987 points in 981 games as a member of the Maple Leafs, Mats Sundin created his fair share of memories for Toronto fans. While most can recall where they were when he achieved many of the moments of greatness which will long live in the lore of Leafs' history, few can recall either his first goal or first assist in a Toronto uniform.
At the NHL draft in 1994, Cliff Fletcher shocked the Leafs' fanbase with a blockbuster deal that sent fan favorite Wendel Clark, stalwart blueliner Sylvain Lefebvre, prospect Landon Wilson and the Leafs' 1st round pick to Quebec for the then-23 year old Sundin, veteran defender Garth Butcher and the Nordiques' 1st round pick.  The Leafs subsequently dealt the Nordiques' pick, along with winger Rob Pearson, to Washington for veteran centre Mike Ridley and the Capitals' 1st round pick.
In order to clear roster space for Colby Armstrong and John-Michael Liles, both of whom are returning from injury, the Toronto Maple Leafs have assigned Nazem Kadri and Keith Aulie to the Toronto Marlies of the AHL.
Kadri and Aulie are both waiver-exempt, and each will benefit far more from increased ice time at the AHL level than playing minimal minutes or being a healthy scratch in the NHL. While the decision to send Aulie to the AHL does not come as a particular surprise, some may question why another player wasn't sent down instead of the ever-improving Kadri. The fact of the matter is, the only realistic options to be sent down would be the Leafs' 4th line role players (Brown, Boyce, Crabb, Rosehill), a role for which Kadri is not at all suited. [more…]
On the heels of a shocking late-game collapse, the Maple Leafs head home to face the Penguins tonight in the second match of a back-to-back set. The Leafs will have to find a way to put last night's shootout loss behind them in rather quick fashion if they are to have a chance at earning the two points they came within six seconds of earning in Pittsburgh.
Many were quick to place the blame squarely on Gustavsson's shoulders, pointing out two goals in particular that he should have stopped with ease as the reason for the team's collapse ("if he stops those we aren't in a one-goal situation at the end"). Although this argument is rooted in a logical basis, the singular appropriation of blame  is not an entirely accurate assessment.
Have you ever wondered what the Maple Leafs record "by station broadcasting the game" is? Danny Gray (@ACatNamedFelix) of The Leafs Nation mused about that [more…]
The Maple Leafs have reportedly placed seldom-used Colton Orr on waivers, likely spelling the end of the enforcer's tenure in Toronto.
Ultimately, this move should not come as much of a surprise. Orr spent more time in the press box / on the sidelines (34 games) than on the ice (5 games), and when he did play he was noticeably lacking the fiestiness to which fans had previously become accustomed.
Perhaps a part of that was his recovery from a concussion sustained midway through last season. Certainly, the presence of Mike Brown and Jay Rosehill -- each of whom can hold his own in a fight, and whose respective abilities allow for greater contributions to a checking unit -- played a significant role in Orr's reduction in playing time.
Another name was added to the Maple Leafs' injured list today, as defenceman John-Michael Liles was placed on IR indefinitely with concussion-like symptoms.  The injury stems back to a hit he took from Paul Gaustad in the Leafs' 3-2 win over Buffalo on December 22nd.
Watch the replay of the hit after the jump.
A highly-anticipated re-match with the Buffalo Sabres did not disappoint. A wide-open affair, with plenty of scoring opportunities, great goaltending and highlight-reel hits kept the ACC fans thoroughly entertained throughout the night. A renewed commitment to generating traffic in front of the opposition net -- a gameplan spoken of by Ron Wilson prior to the game -- paid off en route to a hard-fought 3-2 victory. The task now is for the Leafs to continue this trend going forward.