Declan Kerin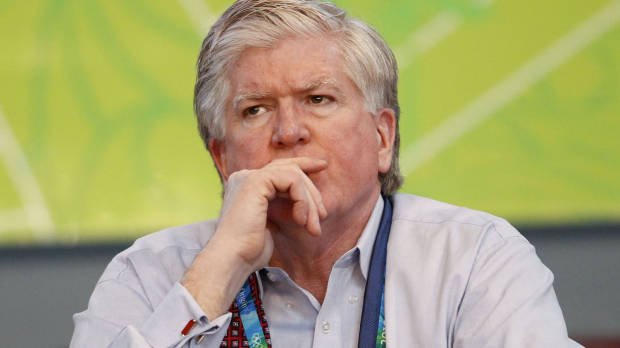 Brian Burke spoke to reporters out East at the P.E.I. Special Olympics Festival Luncheon on Wednesday.
"With the salary cap and the new collective bargaining agreement that's coming up, I don't know what our plans are for filling out our roster," Burke told the large gathering at Credit Union Place.

"Free agency starts on July 1, it's a really thin group.

"Teams are locking all these quality players up now, so the group that is getting to the market is thin, it's shallow. There are really two high-end players and that's about it, (Nashville defenceman) Ryan Suter and (New Jersey forward) Zach Parise.

"I don't think we are going to be in on either one of them."
Burke continued:
According to Darcy Regier, "The NHL Amateur Draft produces, on average, 54 players [who play at least 80 NHL games in their career] a year -- 1.8 per team -- I think."
Think about that. Only 54 players per draft play at least 80 NHL games. That means Mike Zigomanis qualifies as one of those "NHLers."
The draft is a time for many things: hope, optimism, change, but perhaps most importantly (and foolishly) it is a time for false belief. Fans, especially fans of teams who are struggling, look at the draft and expect so much from it. The truth is though, if you draft one really good NHL player, you've done well. If you draft two solid NHLers, you've done above average. Three? Well, that's basically a special draft all things considered.
So if you're apart of the Leafs organization and waking up this week, you have to feel pretty good about a draft that netted you two players that you (and many others) ranked as first rounders, especially when one is a guy you ranked first overall (more on that below). [more…]
While I had begun to sour somewhat on Schenn's potential last season, it was a little odd to wake up this morning and remember #2 was now a member of an organization not named the Toronto Maple Leafs. Schenn was celebrated as the first pillar of the Leafs' rebuild when Cliff Fletcher drafted him in 2008. Many a fan bought his jersey. Some said we had future captain material in Luke. Few would've predicted Schenn would be with a new organization before he turned 23.
I'm not going to call Schenn's rookie season a mirage, but it was somewhat of a tease. We heard Pierre McGuire call this guy a Human Eraser and we saw it with our own eyes when he stepped onto NHL ice as an 18-year-old and tossed a 245-pound Keith Tkachuk to the ice. What seems to have happened between the Schenn we knew then and the one Burke just traded was a combination of expectations heightening and his development traveling the trajectory of a more normal young defenceman, as opposed to the beyond-his-years beast we came to know him as in junior and very early on in his NHL career. [more…]
"There's a chance we make a positional pick here but I don't think so."
Sounds like Burke will be sticking with the best-athlete available-philosophy and, as reported earlier, the Leafs GM says there's a "good chance" it's a defenceman based on his reading of the first four picks. Of course, the reading could be different than what plays out or a trade could impact the order.
Both Burke and Dave Nonis were quite clear about just how little is going on with trade activity at the moment.
After the jump is Dave Nonis' interview from yesterday and today's Leafs Nation Google+ live chat with Dallas Eakins. Be sure to look out for MLHS' own Mislav Jantoljak, who asks Dallas a few questions. [more…]
From Paul Hendrick:
Brian burke tells me that there's a good chance they'll pick a defenceman at 5th overall. Little movement possibility as of now.#tmltalk
Judging by the fact that James Mirtle (@mirtle) is trending in Toronto on twitter, it looks like he may have uncovered a nugget regarding tonight's heartbreaking overtime loss to Norfolk.
"So that Norfolk overtime goal should not have counted - what a mess this is going to be for the AHL."

"This particular offside rule is so unique even the Marlies and coach Dallas Eakins didn't catch it. Quote to come."

Eakins: "It's a real interesting one for the referees. The puck comes out, the puck's rimmed in..."

Eakins: "...there's a guy that's offside by about eight to 10 feet, the puck hits the stanchion but now he's onside, & it goes in your net."
The Montreal Canadiens officially announced that Rick Dudley will be joining the organization as Assistant General Manager. Maple Leafs General Manager, Brian Burke, negotiated that Dudley will join the Canadiens after the entry draft (June 22–23, 2012 at the Consol Energy Center in Pittsburgh, PA). Upon leaving, Dudley had yet more kind words for the direction in which the Maple Leafs are headed. [more…]
Toronto Marlies 3, Abbotsford Heat 2 - Marlies take series 4-1
The Toronto Marlies continue their playoff march towards the Calder Cup finals after disposing of the Abbotsford Heat in overtime of game 5 of the Western Conference Semi-Finals. Despite not playing a great game, it was good enough to get them the victory. Abbostford were the more desperate of the two teams and it showed—Toronto was down 2-0 during the first period and being outplayed, for the most part.
In the 2nd and 3rd period, The Marlies slowly started to chip away at Abbotsford, and ultimately, it was a game that came down to special teams. The Marlies league leading penalty kill and improving powerplay were too much to for Abbotsford to handle. [more…]
The Toronto Marlies have a 3-1 lead in the Western Conference Semi-finals and look to deliver a "kill shot" to a team that had their number at the end of the regular season tonight in Abbotsford. The Marlies started the series well in game 1, but had a tough time beating Abbotsford's goaltender, Danny Taylor. Once the Marlies were able to crack Taylor, The Marlies have had a relatively easy time with the Heat in this series, easily picking apart a team that plays a very heavy trap system. Ben Scrivens has been the talk of this series and has played exceptionally well.
Line up notes
Jesse Blacker is back in the lineup, replacing Matt Lashoff. On forward, David Broll is out, Kelsey Wilson is replacing him. Joe Colborne is still out with a bad finger injury to his middle finger.
Abbotsford Heat's top regular season and playoff producers, Kris Kolanos, is back in after being a health scratch over 'internal issues'. That could be an interesting story to follow. [more…]
The Marlies took a commanding 3-1 lead over the Abbotsford Heat in their Western Conference Semifinal series with a 3-1 win last night. Toronto now sits one win away from the Conference Finals. The Marlies benefited from an unlikely source of offense in Greg Scott, who scored a natural hat trick including a great shot at even strength, a short handed goal, and an empty netter. Scott, who has posted a surprisingly productive 74 points in 130 games over the past two seasons, garnered Matt Mistele's attention in Game 2 as Matt praised his understated shot and energy level. With an '88 birthdate, he shouldn't be ruled out as a potential 4th line energy guy for the big club.
Goaltender Ben Scrivens has allowed three goals against in his last three games despite facing 95 Abbotsford shots to the Marlies' 72 in that span (last night the Marlies were outshot 38-17). It's a tough situation the Leafs are in here as the pending restricted free agent, who boasted the league's lowest goals against average in the 2011-12  regular season, is providing ample proof he's above the competition. Ideally Scrivens stays with the Leafs, despite no guarantee of increased NHL opportunity, in order to continue to work with long-time mentor Francois Allaire throughout the season (he's repeatedly credited Allaire for helping him get settled down into this playoff run). Scrivens is 25-years-old however, and beyond thinking about his own career and desire to take the next step, would not be waiver exempt under a new deal. His trade value to the Leafs may prove too useful to risk losing him for nothing. [more…]
Game 1 of the AHL Western Conference semifinals kicks off this evening with a well rested Toronto Marlies taking on the Abbotsford Heat. With the Marlies fresh off a sweep of division rivals, the Rochester Americans, they will need all the rest they can get. Should the series go beyond 5 games, both teams will have traveled across the country 3 times between Ontario and British Columbia. The series will be a 2-3-2 setup, with the Marlies having home ice advantage.
The Marlies went 2-1-1 against the Heat this season, but the Heat have won the team's two most recent meetings.
But Toronto Marlies head coach Dallas Eakins says he won't make too many changes to the team's gameplan. [more…]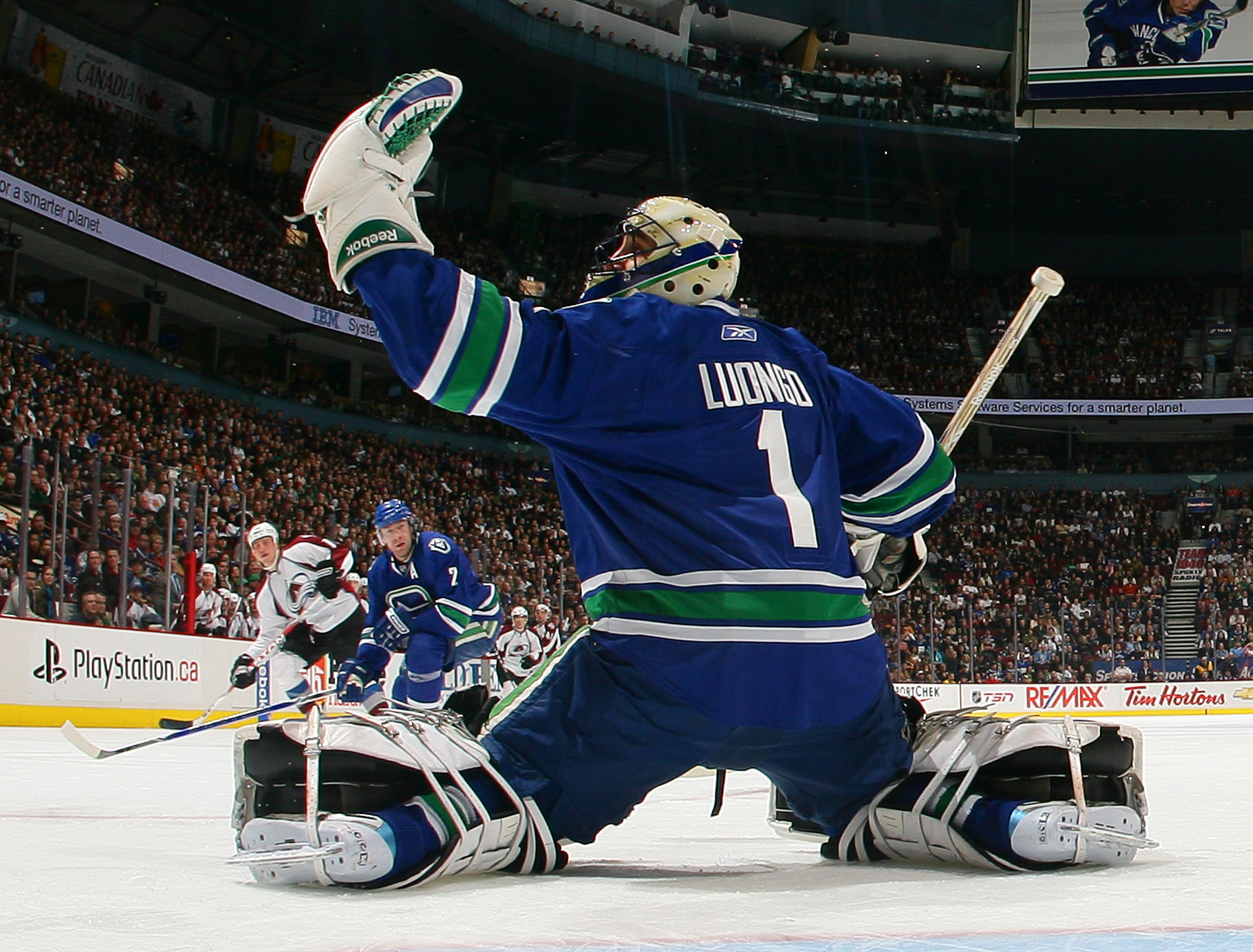 TSN is reporting that Roberto Luongo will be submitting a list of teams he will be willing to be traded to next week and that [more…]